Remain up-to-date with our PERFORMANCE KITS
For clever optimisation of your currently installed packaging plant
Is your packaging line getting on in years? It continues to perform well, but is no longer technically up to date? Or your requirements have changed? Do not miss out on a rejuvenating treatment with the aid of our PERFORMANCE KITS. In this way you can continue to build on the tried and tested services of your currently installed plant, while, at the same time, also profiting from technical innovations and improvements in the hardware and software.
AVENTUS PERFORMANCE KITS
The rejuvenating treatment for your packaging plant
With our AVENTUS PERFORMANCE KITS you can bring your currently installed packaging plant up to the latest state-of-the-art.
We equip it with new modern functions, increase your productivity and secure your machine availability through modification of your plant. Our PERFORMANCE KITS are available for many machine modules, for example for bag manufacture and bag handling, for the drive systems, controlling or operation. We adapt every module individually to your requirements.
Contact us - we are happy to advise you.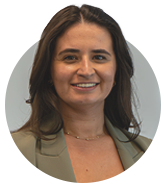 Fjolla Hoxha
Service Sales Manager
Service
That will bring with it optimisation of your plant
Your advantages at a glance:
Higher productivity and improved machine availability through modern technologies
A modification option for no longer deliverable components
Low investment costs, a simplified investment approval procedure and a higher ROI
Reduction in operating and maintenance costs
Rapid putting into operation and reduced downtimes through adoption and further use of the existing machine structure
Maintenance of quality through use of original parts
A 12-month warranty