You can rely upon our original parts for your packaging plant
For a continuous and fault-free packaging operation
Your customers expect that they will receive the products they have ordered punctually, in attractively packaged bags. One of the most important foundations for deliveries to a customer according to schedule is your packaging plant. It must operate reliably and continuously and must not let you down, above all in peak production phases.
So always err on the side of caution
Use original parts from AVENTUS for reliable packaging operations – also to replace old and worn components.
They offer you reliability and a stable value. They are simple to exchange due to their custom fit form and allow rapid putting into operation again.
You no longer face any obstacles in maintaining a smooth production process.
Functional at all times
Store elementary parts for quick repairs
We can deliver our classical spare parts quickly since we keep the majority of them in stock in our extensive warehouse. We nevertheless recommend that you store critical and quickly wearing parts in your own warehouse on-site.
Contact us. We can put together an optimal parts package for you. In this way you are very well prepared for any unexpected failure of your plant. In the case of a plant standstill, you can simply and quickly replace the defective part.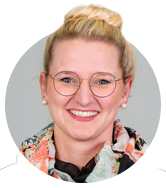 The best protection against unexpected downtime of your packaging plant
Your advantages at a glance:
Huge availability of original parts
Rapid delivery worldwide
The perfect custom fit form of original parts
Guaranteed performance of your machine
A long service life of your machine
Comprehensive advice available for optimal holding of stocks of parts in your facility