Always at your side: Hotline - Remote Service - Visual Assistance
So that you do not lose any time
Our packaging machines stand for quality and reliability. Nevertheless, sometimes there is a hitch somewhere. Then quick action is required - and then we are there for you!
Our service technicians are often available without delay. There are exceptions however. Not only in these cases, but in general, the hotline and the digital services of AVENTUS are of course available to you for quick remedial action.
Hotline: +49 2581 4591 2222 hotline@aventus.global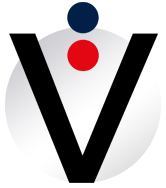 Hotline: +49 2581 4591 2222 hotline@aventus.global
Support for your packaging operations
Our hotline and digital services are there for you!
You will quickly receive support from our experts.
On request and depending on availability, they can connect to your system via state-of-the-art remote maintenance technology with secure access to provide you with the best possible support in troubleshooting. Together with you, they check the error messages, production parameters as well as machine settings and help identify defective parts and assign the correct spare parts.
As if you had an expert working directly beside you on-site: Visual Assistance
Show us live what you are currently seeing
Our Visual Assistance goes one step further: You show our experts live over our special app, what you are currently seeing inside or on your machine by sharing videos and photographs with us. You can communicate in parallel with our experts over the integrated speech and chat function. The download and operation of our app is easy and intuitive.
Instead of using tablets or mobile phones, with our app you can also use our modern data glasses with voice-actuated operation. One clear advantage: your hands are free for other activities. By the way: our data glasses are also available in an ATEX version.
Experience shows the majority of faults can be removed using our digital services. You save the time and costs of an on-site action by one of our service technicians. So do not lose any time when faults arise. Use our digital offers for rapid fault rectification.
Quick, simple, efficient, environmentally friendly: Our remote support
Your advantages at a glance:
Rapid fault rectification through direct access to your packaging plant
A higher plant availability and productivity
Reduced repair and maintenance costs
Less time required
Much lower CO2 emissions due to a reduction in on-site actions by our service technicians